Port Everglades (Fort Lauderdale)
Port Everglades is in the heart of Greater Fort Lauderdale and the City of Hollywood. In 2015, Port Everglades was ranked as the 3rd busiest cruise port in the world with 3.4 million passengers passing through its gates and onto destinations such as the Bahamas, the Caribbean, South America and Brazil to name a few.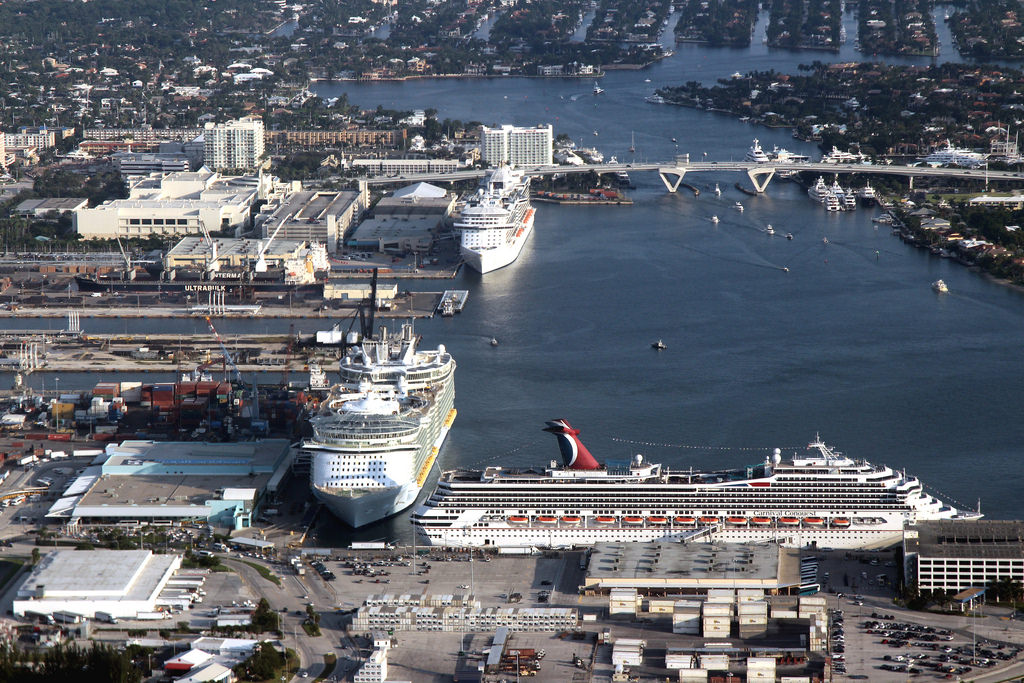 The cruise terminals are located 5 miles east of the Fort Lauderdale Hollywood International Airport, and it's within walking distance of a variety of hotels, restaurants, shops, and beaches. If you have a few days to spare in Fort Lauderdale, you can have a fun adventure to the Everglades (don't get too close to the crocks) or spend the day browsing the many shops and boutiques in the famous Las Olas Boulevard.
This turnaround port offers a wide variety of cruise options – from short introductory cruises to worldwide adventures.